Located in the Kanto region of Honshu island, Tochigi Prefecture is home to Nikko (a famous city with a number of attractions such as memorials for Tokugawa Ieyasu, Shinkyo bridge, the three wise monkeys, onsen, and the historical themepark Edo Wonderland), Kegon waterfall, and for having the only IndyCar race outside the U.S. as well as formula 1 racing.
Tochigi Prefecture is only 43 minutes from Tokyo by Shinkansen, an hours drive from Fukushima airport, and also accessible by car through Japan's highway network.
Because Tochigi Prefecture is so historical with a huge emphasis on the Edo period, they have a lot of old style foods. Let's get right to it!
Nikko Yuba
This is thin sheets of tofu skin that are skimmed off during the tofu making process. You can also find them in Kyoto, but the Tochigi spin on it is that they're folded in half. The skins are dehydrated and then rehydrated to give a rubbery or chewy texture, with a delicate flavour.
This dish is popular for Buddhist vegetarian meals, and the yuba might be used to wrap vegetables, fruits, or matched with ramen.
Gyoza
Utsunomiya (the capital city) is famous for it's gyoza dumplings, and they're a huge producer of chives which are used for the filling.
Noodles
The local variety of ramen in Tochigi Prefecture is light and summery yuzu! The ramen is flavoured with both the juice and peel of the fruit, and the customary soup base is shio chicken. Toppings are usually a number of vegetables, so it's known to be a very light and refreshing ramen that's popular with women.
There's also a second variety known as Sano ramen, but this one is special in a different way. It's not so much the unique flavour but the source of the foundational ingredients such as the water for the soup and the flour for the noodles.
Soba is also pretty big in Tochigi Prefecture, the main factor in what makes soba amazing compared to just average is the water used.  Buckwheat flour and the local water is used to make soba, and the dipping sauce is usually tinged with yuzu flavour too! Soba is often paired with mushrooms in Tochigi.
Dairy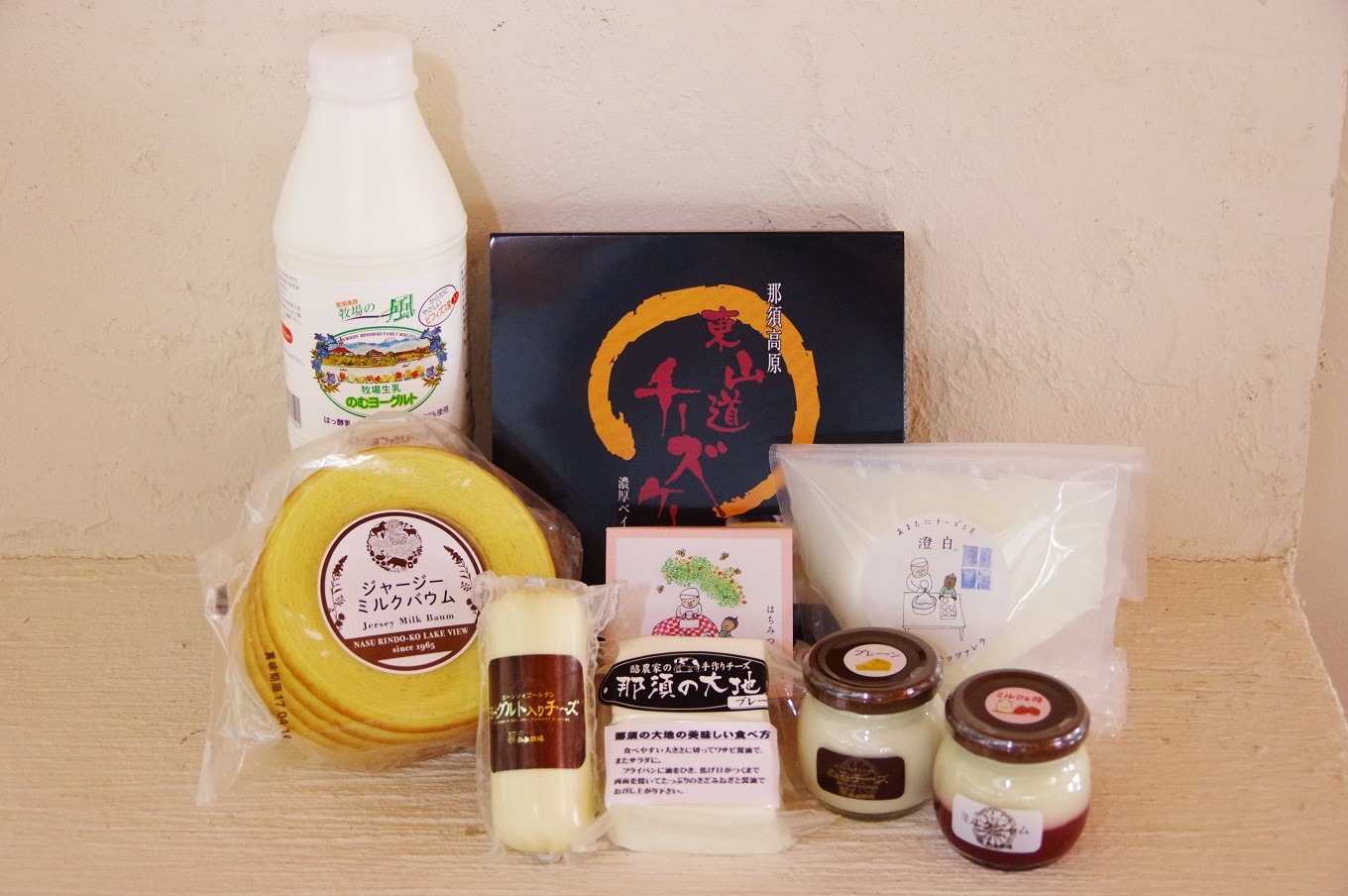 Hokkaido is the best for dairy products, but Tochigi Prefecture is a close second. The northern part of the prefecture produces a lot of dairy products such as milk, yoghurt, ice cream and cheese!
Kakigori
Kakigori is Japanese style shaved ice with sweet toppings, usually flavoured syrups. As we've said a few times now, Tochigi Prefecture has extremely high quality water, so this shaved ice is considered special.
The video below has a bit of a long introduction (skip to 1:23 to get to the prefecture info) but has some of the nicest shots of the temples and scenery in Tochigi Prefecture that we could find!